CELEBRATING 31 YEARS OF EFFORTLESS ENTERTAINMENT, INTUITIVE CONTROL & Honored PRIVATE THEATERS FOR AMERICA'S FINEST HOMES
With personalized whole-home control and home automation, effortless living is a simple button press away in your Los Angeles, CA home.
Celebrating 31 years of Effortless Entertainment, Intuitive Control & Honored Private Theaters for America's finest homes
To enjoy the finest in private theater and home control, press the button below.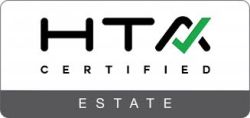 How can you identify a truly elite firm? To answer this, the major technology manufactures and a board of the most respected industry consultants created the HTA / Home Technology Association. They have a 60 point vetting process which can take several months to complete. This resource for Homeowners and Contractors guarantees you are considering one of the nation's top 5% of custom home technology firms.
Future Home &nbsp | &nbsp Headquartered in LA