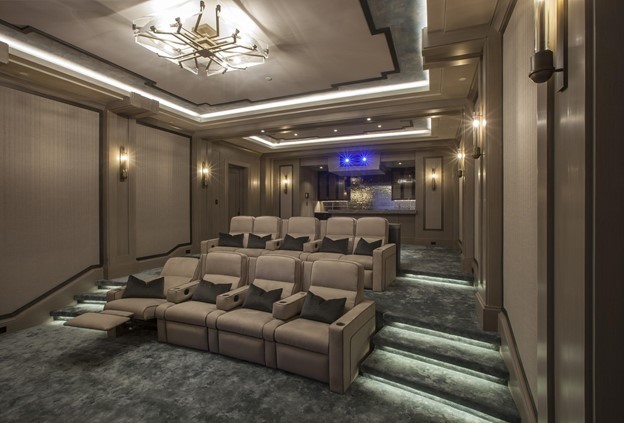 Every Aspect Ties Together for the Ultimate Home Theater
The Future Home team has designed and built some of the most luxurious private screening rooms in Beverly Hills, CA and across the globe. If there's one piece of advice we could give you that has contributed to our success, it would be to consider all of the details of a proper design before starting to build your screening room.
Beyond the movie and display, the viewing area, sound system, image projection, seating arrangement, and even the lighting and shades, play a crucial role in your enjoyment. Keep reading to find out what you should look for in a few of these key areas.